Texas Waterfowl Hunting At Pintail Hunting Club
Located on the Central US Flyway ninety miles southwest of Houston, the Pintail Hunting Club offers duck hunting close to Houston on more than 30,000 acres of owned private land. This prime agricultural land in the middle of the rice belt is the perfect habitat for migratory waterfowl. Generations of hunters have also learned that Pintail is one of the best places in Texas to enjoy pure hunting on well managed land. When you hunt with us, expect to learn about your Texas waterfowl hunting quarry and come away a better hunter. You will leave with knowledge you can take anywhere. Your hunting experience will be unmatched.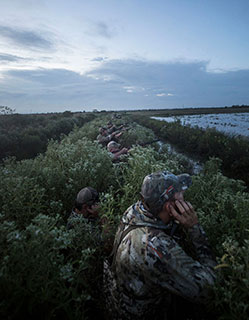 Hunting
Our professional guides have 25 to 30 years of experience in the field, working with dogs, finding birds and calling down wary waterfowl. When you hunt with us, you get more than someone who works dogs and gets you to and from the field. You get a wealth of knowledge.
Hunting Paradise
An Hour From Houston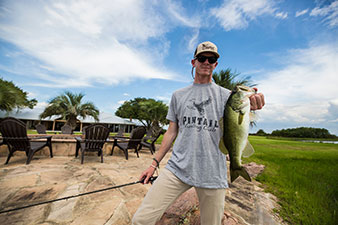 Fishing
Our Lodge headquarters land includes access to a 38-acre lake and 17-acre lake on site. Both lakes have excellent largemouth bass populations and there are plenty of lunkers lurking out there.